To say the least, 2016 was lackluster for music in general. So many great metal albums like Rob Zombie's Educated Horses and Lamb of God's Sacrament were deserving of tenth anniversary tours or releases last year but received no attention whatsoever. However, I hope 2017 will be the year that musical artists will take note of what they have accomplished and not let the previous works within their discography sit idly by. Some of the albums within this list are definitive works for certain groups, and if never released they might not be where they are at today. In 2007 I was nine years old, but obviously these albums have maintained some sort of charisma for me to still listen to them ten years later. So let's take a walk down memory lane and revisit all these past releases that you have probably forgotten about.
1. Whitechapel – The Somatic Defilement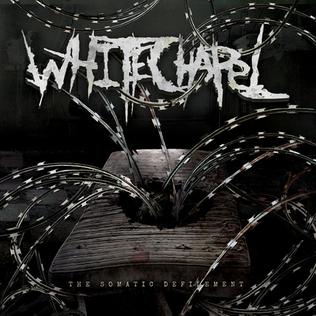 If there's any album that deserves a retrospective tour in 2017 it definitely goes to Whitechapel's debut, The Somatic Defilement. The band took an ambitious step with their first release and turned it into a concept album based on the unidentified serial killer Jack the Ripper. Every lyric is written in first person detailing the various killings brought upon by Ripper himself. This does not compare to modern day Whitechapel by any means, although they are still a great band, an album this raw and intense could never be recreated again.
2. Arch Enemy – Rise of the Tyrant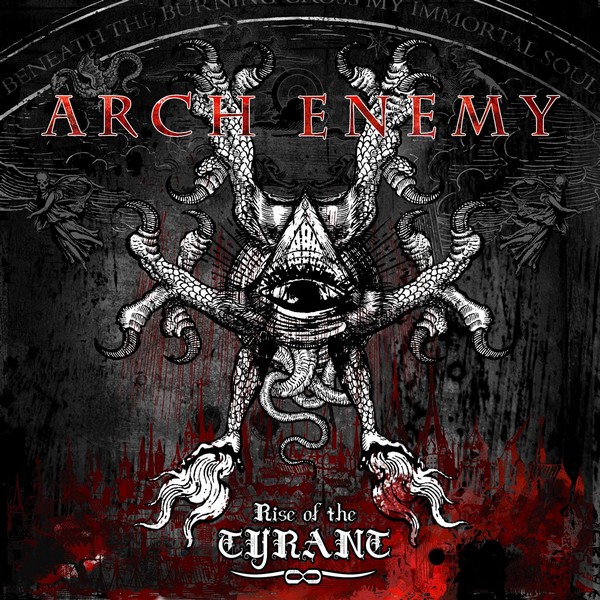 Rise of the Tyrant is the seventh album by Swedish melodic death metal band Arch Enemy, and in my opinion, the first where they actually found their true sound. This is also one of the last albums to feature original vocalist Angela Gossow. Gossow undoubtedly brought a unique approach to this record and makes it a worthwhile listen by returning to the band's original approach of doing a single vocal line instead of double. It's an organic metal album that has a ruthless sound which deserves to be revisited in a live setting once more.
3. A Day To Remember – For Those Who Have Heart
The second studio album by metalcore giants A Day To Remember is the one that brought them from the independent world straight to the masses. It's the first of many releases through the band's former controversial label, Victory Records, and provides the listener with a bold, brash, and unapologetic sound while mixing death metal grunts with pop punk influences throughout. In other words, this is the album that made Ocala, Florida's finest into who they are today. I've seen the band live twice now and both times they have only played one song off the record, "The Plot to Bomb the Panhandle," and I personally think it's time for Jeremy McKinnon and the gang to bring the album full circle back to its former glory.
4. In This Moment – Beautiful Tragedy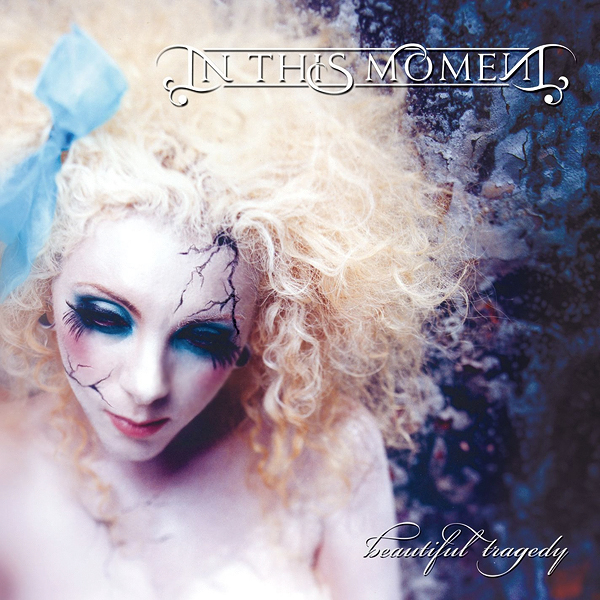 In This Moment's debut is nothing short of a masterpiece and is what got me hooked on one of the finest newer metal bands from the past ten years. Maria Brink's combination of clean vocals with soaring banshee screams provides grit to this album, a feat in which most modern metal bands can never accomplish. In an interview with Brink from Inked Magazine in 2008 she discussed the inspiration for the title track by saying, "I kept thinking of these funerals where there are family members who haven't talked to each other for years. And then, when they lose someone, suddenly everyone loves each other. Sometimes, something dark brings out something beautiful." Although the band has completely changed their image and sound to a more fitting industrial metal style, it would be interesting if the newer theatrics were stripped away for a small tour of the record because it truly is beautiful.
5. Flyleaf – Flyleaf
Flyleaf's self-titled effort is arguably one of the most popular alternative/nu-metal albums of the past ten years. Produced by Howard Benson, the band's debut finds former lead vocalist Lacey Sturm using her raspy voice as a key factor while singing and screaming effortlessly throughout. The subjects of love and death serve as the albums aura and those themes continued to stick around throughout their future recordings. The record spawned many hit singles including "I'm So Sick," "Fully Alive," "All Around Me," and "Sorrow" and received platinum certification as well. Although the band hasn't been active within the past year and their future plans are unknown, this album was the definitive start for them.
6. Korn – Untitled
Korn's eighth studio album found them in a different position from their hit 2005 record, See You on the Other Side. The band was plagued with various problems due to the departure of their producer, The Matrix, and former drummer, Terry Bozzio. When the album was finally released it garnered mixed reviews from fans and critics alike. Only the first two singles "Evolution" and "Hold On" did somewhat well at radio and besides supporting it on another rendition of The Family Values Tour, the album seemed to be left in the dust and has now become a forgotten gem in Korn's lengthy discography. I personally think this is some of the band's hardest hitting material to date, although it's not the polished album everyone wanted. It's definitely time to give this record another spin and a moment to shine in the limelight.
7. Otep – The Ascension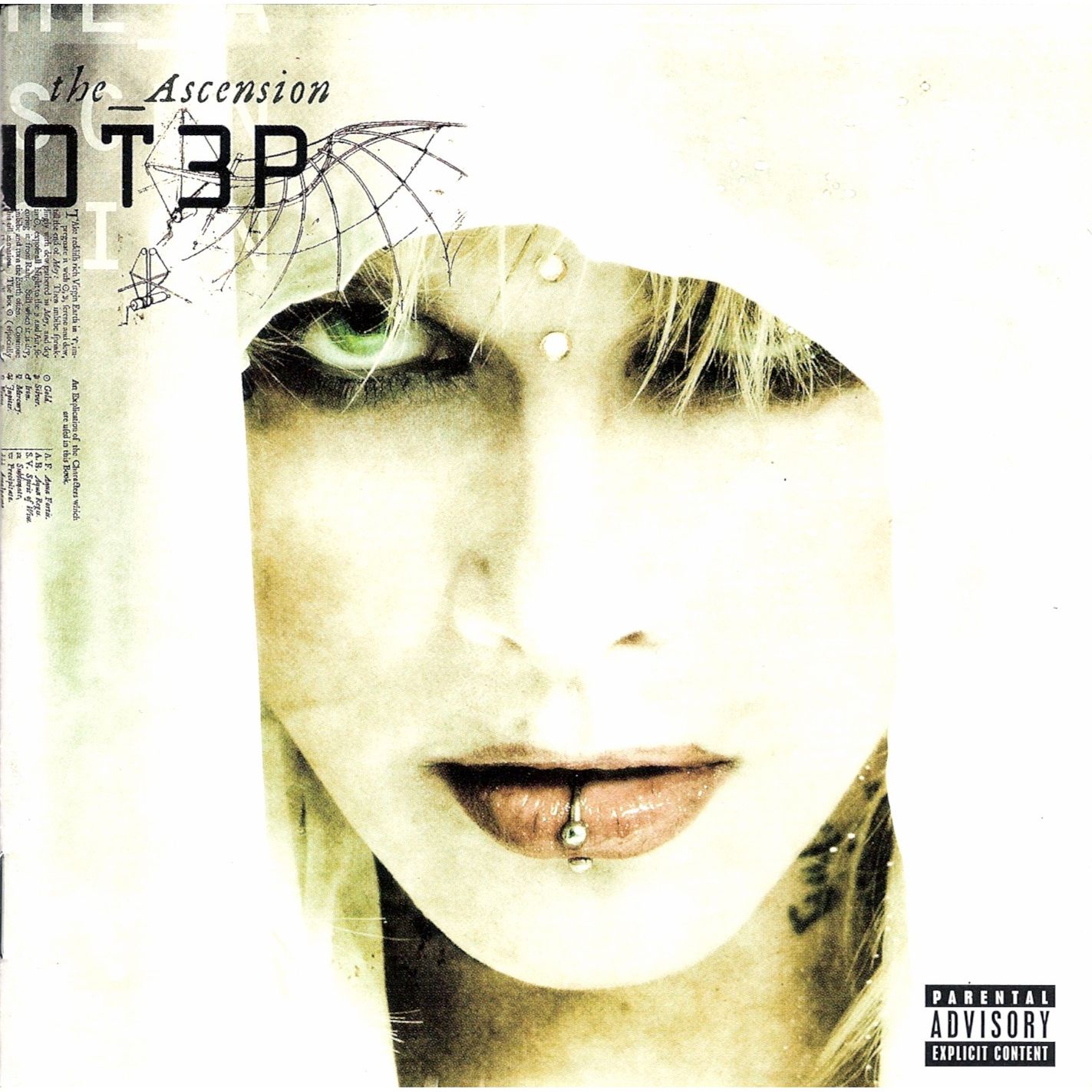 Otep's final studio album through Capitol Records is strange but fitting to say the least. Three years passed since the band's previous record, House of Secrets, but due to conflicts with the merging of Capitol and Virgin Records the release was delayed indefinitely from its original date of March 20th, 2007. The record finally saw the light of day on October 30th, 2007 but by then all the hype had faded away causing the band to be dropped by Capitol shortly after. Overall, this album seems to be an ignored as of 2017, which it definitely shouldn't be. Tracks like "Confrontation" and "Special Pets" are some of the best and eerily sounding cuts that the group has ever made. One standout is Shamaya's cover of "Breed" by Nirvana. The vocals are raw and imperfect at times, but lives up to the original nonetheless. Almost twenty years later and Otep is still going strong thanks to her tribe, but unfortunately The Ascension is just one of those records that seems to be buried deep in the band's past.
8. Parkway Drive – Horizons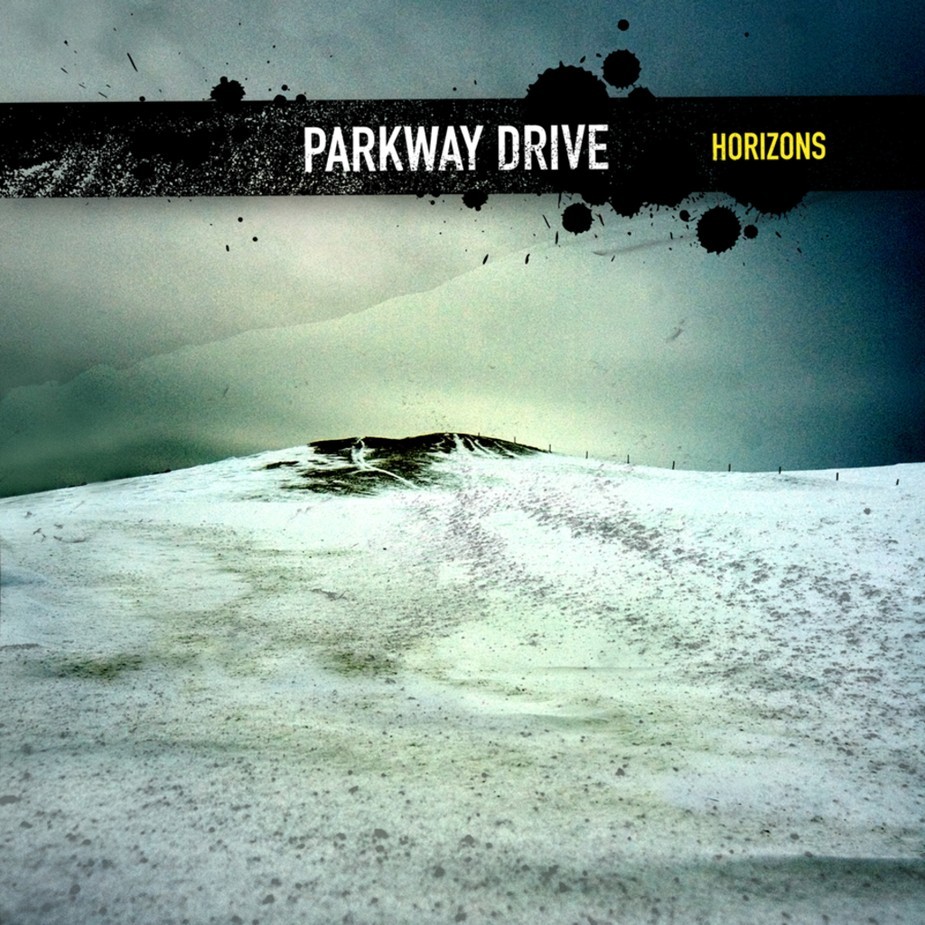 Australia's metalcore heavy-hitters Parkway Drive stepped up their A-game with the release of their second studio album, Horizons. It was produced by Adam Dutkiewicz of Killswitch Engage who is undoubtedly a credible source for the piece maintaining a sense of cohesion throughout. Almost every track on the record clocks in at the three-minute mark and contains no fillers whatsoever. Winston McCall's vocals contain a sense of aggressiveness and captures the listener hook, line, and sinker. Guitarists Luke Kilpatrick and Jeff Ling provide sounds that bounce off of each other with unison guitar riffs which gives the band that arena rock vibe that many groups strive for and can never perfect. In the end, this is a record that allowed the band to show the world that they were not just another cookie cutter Warped Tour band and could actually write material worthy enough of gaining fans all over the globe. Songs like Boneyards and Carrion continue to be some of the group's most well received material to date and still remain a critical part of their live shows for older fans. Although Parkway Drive has expanded their musical boundaries with their newest album Ire, it would be interesting to see them going back and playing intimate venues in their home country compared to the huge arenas that they have grown to call home every night.
9.Nightwish – Dark Passion Play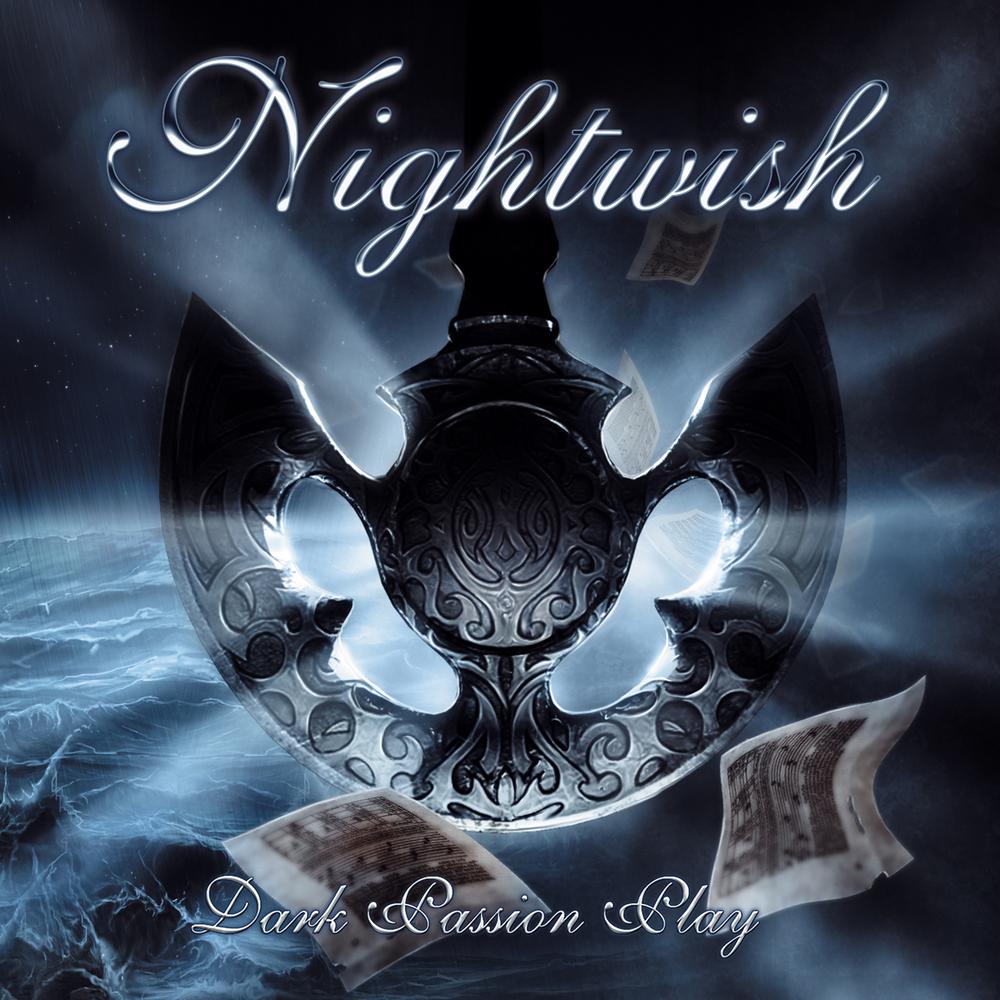 Symphonic metal band, Nightwish packed the punches with their sixth studio album, Dark Passion Play. This was the first record with new lead singer Anette Olzon, who replaced Tarja Turunen in 2005. Coming off the chart topping success of their previous album, Once, the band knew they had to have something that was just as heavy and orchestrated but with a bigger and bolder sound. If you're a fan of Nightwish then you know that the metal guitar riffs occur at the most unexpected times, and nothing about that changed with this album. Many notable Finnish guest musicians played a part on this record as well and on songs like "Cadence of Her Last Breath" the band ventured into experimental territory with elements of thrash metal. They also garnered another chart topping hit in their home country of Finland with the song "Amaranth." The track also went on to become successful throughout the world and arguably remains one of most well-known songs to date. Dark Passion Play is one of those records that you either love or hate. I personally think that if the band does do something special for the tenth anniversary that new singer Floor Jansen is capable of out singing Anette Olzon and would provide the fans with a refreshing taste of this classic album.
10. Volbeat – Rock the Rebel / Metal the Devil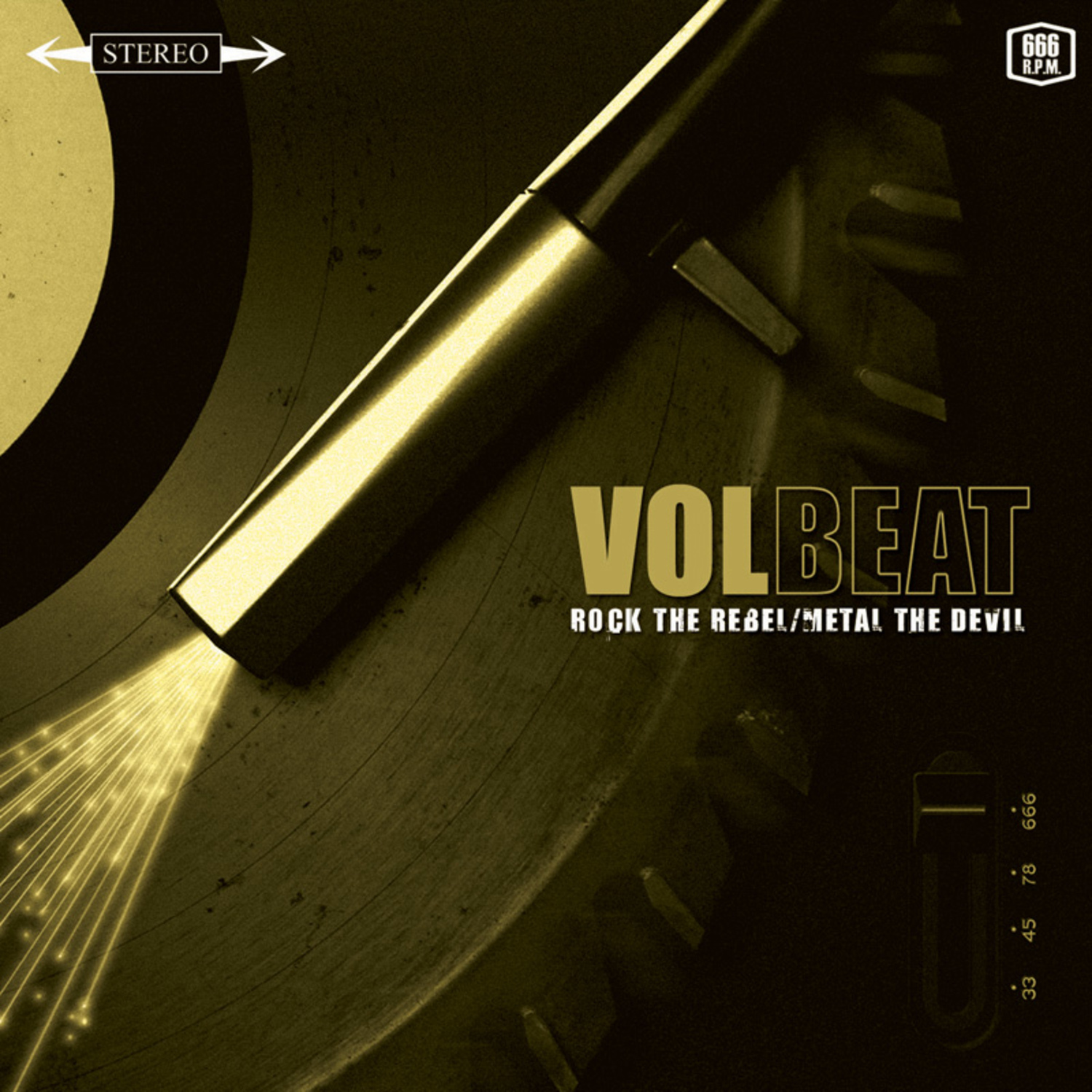 Danish heavy metal band, Volbeat, struck a chord with their rockabilly infused metal sound on Rock the Rebel / Metal the Devil. If Elvis and Danzig had a love child the result would be lead singer, Michael Poulsen. From the insane grooves, fast paced riffs, and heavy breakdowns this is the album that put Volbeat up to par with their signature sound. If you don't believe me or have no clue who this band even is then check out their debut record, The Strength / The Sound / The Songs, and provide some "alternative facts" to trash my opinion. I honestly have nothing else to say about this masterpiece because it is literally that good. From the first note of "Human Instrument" to "Mr. & Mrs. Ness" (the continuation of the tragic tale involving Danny and Lucy), and topping it off with the hardcore psychobilly crusher "Boa," this is one of those albums that takes you on a journey and it's a journey that I definitely want to relive ten years later.
In a day and age where terrible music constantly deteriorates the radio, it's nice to hear something refreshing and For The Fire's debut EP Who We Ought To Be is just that. Between radio friendly hooks and the crunchy guitar sound which every band seems [...]
Between the heat and the 16,000 fans, Klipsch was definitely the hottest place to be Saturday night. The pavilion and the lawn were probably the most packed I've seen since I started attending shows at Klipsch. Thankfully, I was there early enough [...]