The Doomed and Stoned Festival is just a couple of months away with Saturday night featuring New York's Geezer! To me, this group is the direction I wish classic 70s rock had progressed if I could have taken out the new wave influences of the 80s and grunge in the 90s to some extent. Bands searching to stay relevant altered their sounds to be more mainstream. Some were successful and some were not. Some bands eventually got back to their roots and powered on. And by roots, I mean the blues! Geezer is what I truly consider to be modern blues, i.e. heavy delta licks with booming vocals. We couldn't be more excited that these guys will be in Indianapolis in October. Vocalist Pat Harrington was cool enough to answer a few questions for us about their latest album Psychoriffadelia, their recent European tour, and his righteous radio show The Electric Beard of Doom!
---
Indy Metal Vault: Hey, thanks for agreeing to this interview. Your latest album Psychoriffadelia has been out for over a month now. What's the response been like so far?
Pat Harrington: It's been amazing! The reviews have been stellar, we debuted at number one on the Doom Charts and the fact that we were able to do a European tour to support the release was real special. We got to see first hand how much people are digging it. It's a rare thing to be able to do that these days, so it was a very special experience. As a band, we are always excited to share music with our fans, but one never knows if the people will dig what you're laying down, so it's always surprising when they do.
IMV: Speaking of the album, I haven't heard a cover of "Hair of the Dog" since Guns N Roses covered it. You guys certainly do it justice. How did you decide on this one? Are you big Nazareth fans?
PH: The idea has been floating around for a while. Personally, I've always loved the song. The riff is badass and the chorus is infectious, I always thought we could do it justice. If I remember, the catalyst to actually do it came from Brendan Burns of Wasted Theory. We're good friends and have played a bunch of shows together over the years. One day he posts the song on FB and mentioned that he'd like to hear Geezer give it a try. We had a weekender booked together, so I thought we'd oblige him. It came together quick and we really dug it, so we figured we'd give it a shot in the studio.
I think that's how it happened…

IMV: You recently embarked on your first European tour. What was the experience like? What were some of your favorite places?
PH: What a blast! We had an amazing time. It was hard as fuck (and hot as hell), but for the first time out, it really could not have gone better. Freak Valley Festival seemed to roll the red carpet out for us and it was a real special experience. It was our biggest show to date and something we'll remember for the rest of our lives. We also played a show in Lyon, France during a countrywide summer solstice festival that was complete mayhem! We played out in front of the Cactus Club to a packed crowd of total lunatics! I literally had to change the set list around because I was afraid we were gonna start a riot. Easily the sickest crowd I've ever played to. I lost my voice when we got to England, so I do feel bad as I wasn't 100% for a few of the shows, but we muscled through it like pros and figured out a way to make it work. That's what rock and roll is all about…
IMV: What advice would you give to US bands touring overseas for the first time?
PH: Have someone with you who knows what they're doing. We booked the tour through Total Volume out of France and had their main guy, Arnaud, along for the ride. He was our everyman. Our driver, tour manager, soundman, etc… Without him, we would have never been able to make it happen the way it did. Dude is a total pro and has a real bright future ahead of him. Ya gotta have someone who can speak the language, knows the local spots, etc…
IMV: I'm a huge fan of the Electric Beard of Doom radio show. When I first listened to it, I thought "Howlin Wolf has a doom show! Holy shit! This is awesome!" What prompted you to start a radio show and what's the experience been like?
PH: Thank you! The Beard basically started on a whim. As you know, I have a very distinct voice and always wanted to figure out a way to use it. I've done some voiceover work and stuff but nothing that really clicked. When I saw an opportunity to start up the podcast, I just let it rip. I basically had no idea what I was doing. I just try to make a show that I would enjoy listening to. Four years later, it has grown bigger than I would ever imagined. I've met so many great people and have had so many great experiences due to the podcast, it's been amazing. The best part is how much great music I get to listen to. Everytime I think I've heard or seen it all, a song comes across my desk and the excitement hits all over again. As long as people keep listening and the inspiration is out there, I'll keep doing it.
IMV: How do you decide which songs to feature on your show? 
PH: Well, obviously, I stick to the underground stuff. The show has also become a showcase for newer bands and new music, which I enjoy very much, although sometimes I just wanna play Acid King all day… Anyway, I have no real criteria as far as what I play. It needs to fit the genre and I also shy away from demos and stuff, because I prefer to play music that sounds professional, but other than that, the song just has to hit me in some way. As the show has developed, I mainly just play stuff that I dig. People seem to like that, it's what gives The Beard it's own personality.
IMV: What's next for Geezer? I imagine you guys are going to take it easy, having just come back from Europe, but are there any plans to do a US tour this year?
PH: No US tour plans anytime soon. We will mainly be sticking to festivals and such for the foreseeable future, but ya never know what's coming down the pike. That said, we've recorded and released 2 studio albums over the last 18 months. We've also released a live album, A Flagrant Disregard For Happiness, and just finished a European tour, among other things… We've been hitting it pretty hard for a bunch of middle aged dudes, so I'm happy to take a bit of a break for a while.
IMV: How did you get involved with this year's Doomed & Stoned Festival? What can Indianapolis fans expect from seeing you live?
PH: Been a fan of D & S since the very beginning. They are a solid group and it never ceases to amaze me how much work Billy, Melissa and co. do for the underground heavy scene. We are honored to be included in this years lineup and are excited to get down in Indy for the first time! As far as what can you expect? Expect it to be heavy, trippy and groovy… dig it.
---
Find all of Geezer's music on their Bandcamp and make sure to connect with them via Facebook.
To check out Geezer and all the other bands at Doomed & Stoned Festival get your tickets here.
by Bryan
on July 26, 2017
We're continuing our pre-show coverage of the Doomed & Stoned Festival with a look at Nashville's Season of Arrows. Once again, I have to give D&S props for putting together an eclectic mix of acts that offer something to everyone along the [...]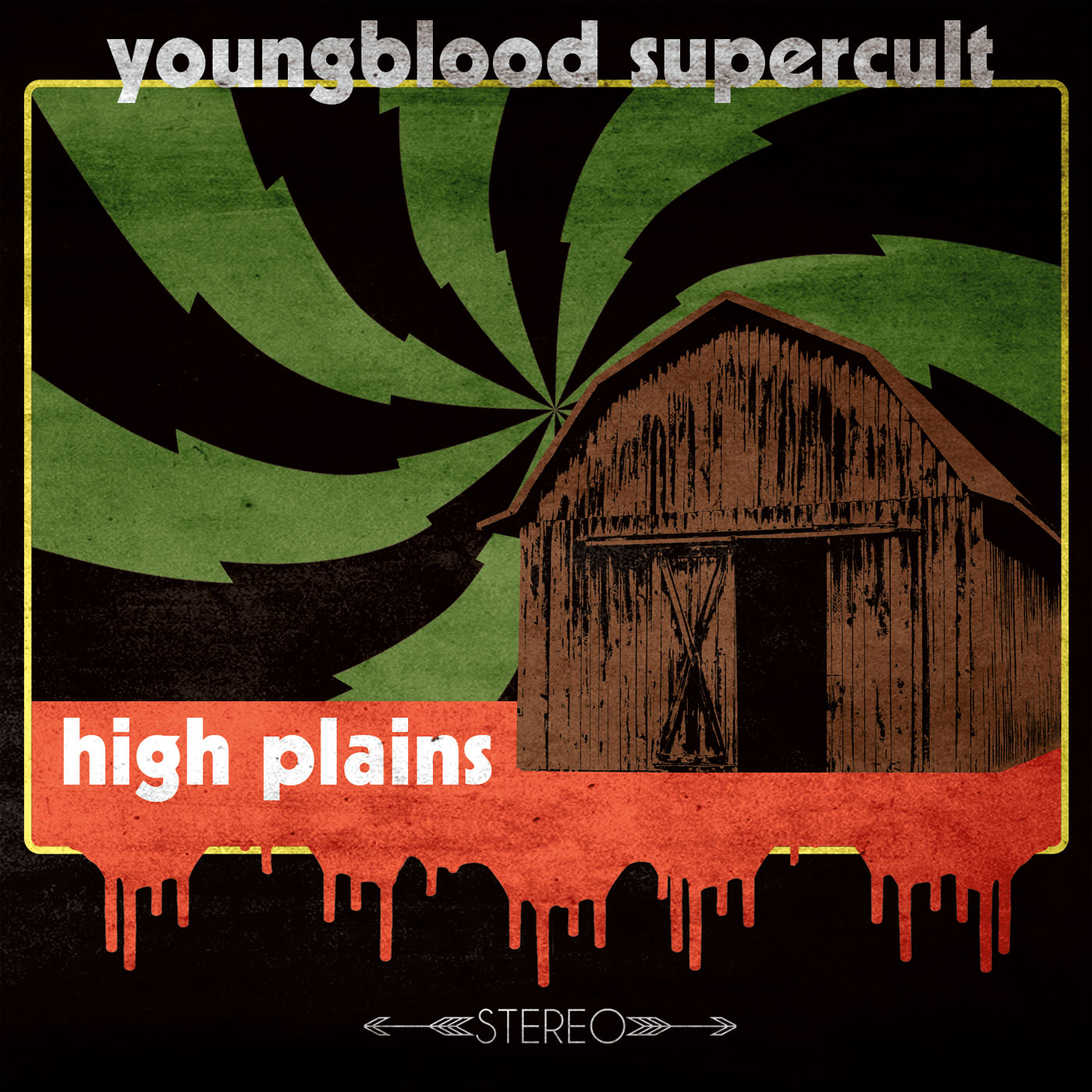 When comparing Youngblood Supercult's second full-length album to their 2014 debut, it's hard to believe that they're both from the same band. Switching out lead singers is bound to make some changes, but High Plains showcases a complete overhaul to their [...]
If you're into stoner/doom metal, then you're probably already hip to Cough and their latest record Still They Pray. Just in case you aren't, though,  let me clue you in: not only is probably the best stoner/doom record to come out this [...]